Ford Super Duty Engine Performance and Capability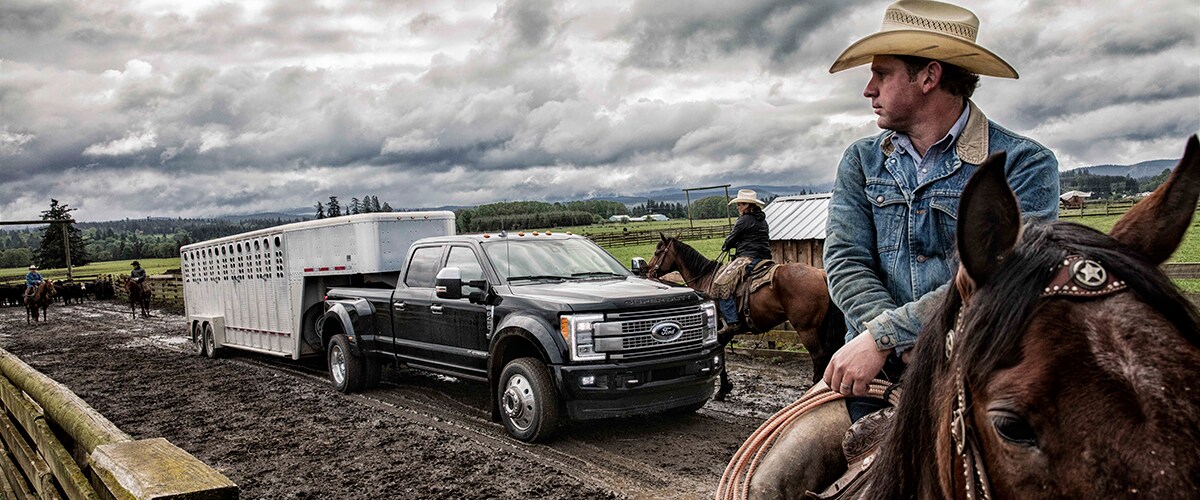 More Power To Out-Haul, Out-Tow Any Other Full-Size Pickup
No surprise that Super Duty® for 2020 improves upon its already top-rated performance with an expanded line of available engines. There's the all-new available 7.3L gas V8 as well as the available next-generation 6.7L Power Stroke® V8 Turbo Diesel, both with best-in-class power ratings. *
*Class is Full-Size Pickups over 8,500 lbs. GVWR.
The all-new, Ford-engineered 7.3L PFI V8 creates 430 horsepower and 475 lb. ft. of torque. Diesel fans will be happy the 6.7L Power Stroke V8 Turbo Diesel has been upgraded to deliver 475 horsepower and 1,050 lb. ft. of torque. The 7.3L V8 and 6.7L diesel are both mated to a new 10 speed TorqShift automation transmission, which provides five Selectable Drive Modes. The new engines give Super Duty customers three engine choices - the standard engine remains the proven, reliable 6.2L V8 with 385 horsepower and 430 lb. ft. of torque.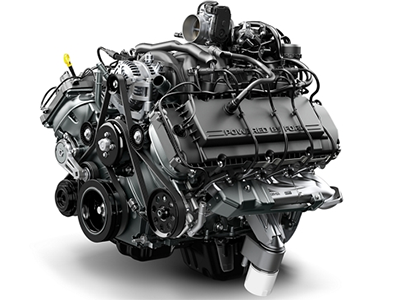 6.2L DOHC V8
The 6.2L flex-fuel gas V8 is the standard engine in F-250 and F-350 models. It's engineered to deliver peak torque at lower rpm and generates high torque throughout the midrange of the power band. The 6.2L in the F-250 is teamed up with the TorqShift G 6-speed transmission; in the F-350 for 2020, it features the new 10-speed automatic transmission.
---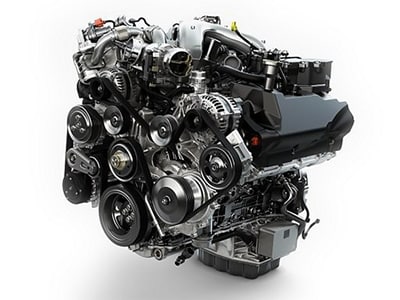 6.7L POWER STROKE® V8 TURBO DIESEL ENGINE
The available 6.7L Power Stroke® V8 Turbo Diesel is upgraded for 2020. It has a new 36,000-psi fuel-injection system, featuring injectors that can atomize fuel up to eight times per stroke to optimize combustion. It also features stronger block, cylinder heads, connector rods and bearings, plus new forged-steel pistons. Which means 475 hp and 1,050 lbs.-ft. of torque.
*475 horsepower and 1,050 lb-ft of torque on available 6.7L Power Stroke diesel engine.
---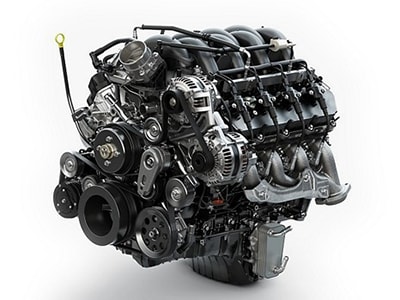 7.3L OHV PFI GAS V8
Design a gas-powered V8 built for strenuous duty, hauling heavy loads day in and day out, with commercial-grade durability, performance and efficiency and you get the all-new available port fuel-injected 7.3L. This "pushrod" V8 design optimizes low-end torque, and the variable-cam timing helps to optimize high-output power. And for the durability also required, the 7.3L features a new cast-iron block with four-bolt and cross-bolted main bearings plus a forged-steel crankshaft. Want the largest, most powerful gas V8, rated at 430 hp and 475 lbs.-ft of torque, in a heavy-duty pickup?* This is it.
*430 horsepower and 475 lb-ft of torque on available 7.3L gas V8 engine.
HEAVY-DUTY TORQSHIFT 10-SPEED AUTOMATIC TRANSMISSION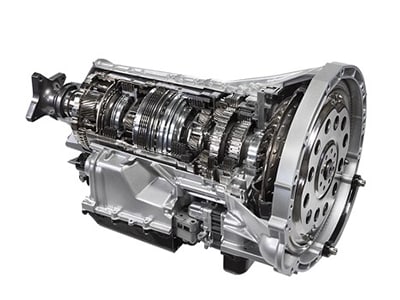 The new TorqShift 10 speed automatic transmission was developed with heavy-duty applications as its mission. The new transmission offers a wider gear ratio span than the 6 speed transmission it replaces, which provides smoother shifts and the capability to meet the most demanding towing conditions. Super Duty trucks can also adapt to the conditions with five Selectable Drive Modes: Normal, Eco, Tow/Haul, Slippery and Deep Snow/Sand. The new 10 speed transmission fits in the same space as the outgoing 6 speed and weighs only 3.5 lbs. more.
All Super Duty models (except the 6.2L V8 F-250) now feature a new standard TorqShift 10-speed automatic transmission, engineered to optimize drive ratios and improve shift performance. You can choose from four selectable modes-Normal, Tow-Haul, Eco, Deep Sand/Snow and with the available Tremor Package, Rock Crawl mode. 
The Live-Drive Power Takeoff (PTO) provision is an option with Super Duty Pickups equipped with the 7.3L V8 or 6.7L turbo-diesel V8. The PTO connects to the TorqShift 10 speed transmission and allows customers to attach power accessories such as a dump truck bed, sprayer pump or generator. This available PTO is live-drive, meaning the driver can run a snowplow or salt spreader off the PTO and the device will operate with the truck in motion.
Hours
Monday

8am-5:30pm

Tuesday

8am-5:30pm

Wednesday

8am-5:30pm

Thursday

8am-5:30pm

Friday

8am-5:30pm

Saturday

8am-12pm

Sunday

Closed